Tai-Chi Chuan Group
Tuesdays, 7:00 pm – 8:30 pm
Saturday, 9:30 am – 11:00 am
On-going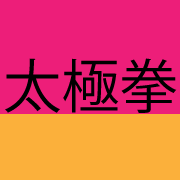 This group accepts newcomers throughout the year.
T'ai Chi Ch'uan is an internal martial art and unique Chinese system of exercise developed over eight centuries ago. It helps regulate blood and chi circulation, and mobilizes the joints, ligaments and muscles. We practice T'ai Chi Ch'uan to attain good health, peace of mind, and longevity while learning a very effective self-defense method.

Come join us at the Center on Saturday mornings at 9:30 a.m. and on Tuesday evenings at 7:00 p.m. to explore the world of T'ai Chi Ch'uan together. In T'ai Chi there are no belts or levels to attain, you work at your own pace with both the group and individual instruction. We welcome all levels from beginner to well-trained martial artists. In the Spring, Summer and Fall months we often practice on the north lawn, over-looking the Lake Carmel, taking in the scenery and wildlife.
Tuition for each session is $12 for public and $10 for Arts on the Lake Members.
For more information contact Mike at: michael.keropian@verizon.net
| | | |
| --- | --- | --- |
| Tuition: | $12.00 | Public |
| | $10.00 | Members |
About the Instructor
Michael Keropian