Bard on the Lake
Saturday, April 24, 2010 at 8:00 pm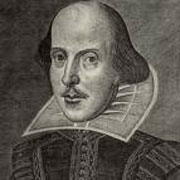 Free-form Shakespeare in verse and song
Directed by Roger Hendricks Simon
The Blue Horse Repertory and The Simon Studio come together to present a collage of Shakespearean characters and scenes from 15 plays.
The players include Michelle Alexandra, Jon Barb, Laura Bellizzi, Chris Blossy, Suzanne Bohmer, Rob Caraballo, Ralph Cashen, *Frankie Dee, Steven F. DeFonte, Richard Ditta, *Lora Lee Ecobelli, Kathy Freston, Brian Gildea, *Quanda Johnson, Zulie Lozada, Ned Lynch, Kenn Mann, Alicia Morgan, William Otterson, *David Ott, *Perryn Pomatto, *JJ Reap, Kristina Ryan, Doug Sidoti, *Dan Simon, *Roger Hendricks Simon, Donna Swensen and Jennifer Yadav.
*Member, Actors' Equity Association (AEA).