Songwriters Circle: My Furry Valentine
Friday, February 12, 2010 at 8:00 pm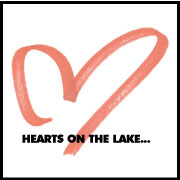 Singer/Songwriters Kati Mac, Steve Kirkman, Susan Kane and Peter Calo in an intimate evening of songs in Nashville circle style - with guests Eric Puente (drummer) and Tim Ouimette (trumpets).

*The performers support the work of the Putnam Humane Society.
Technicians: Brad Schult and Jason Buccieri
Songwriters Circle: My Furry Valentine in the News
About the Event
Photos of Songwriters Circle, February 2010, courtesy of Austin F. Cassidy
Singer/songwriter Kati Mac has produced four CDs of her own music. Five of her songs have been nominated for Daytime Emmy Awards. Currently, the song Only Love from her latest CD, Poseidon's Son, is the new theme for the daytime drama Guiding Light. Kati has sung with artists such as Sting, Nona Hendryx, and Meatloaf. You can hear her on the Office Depot "Taking Care of Business" or A& P's "See Red And Save" commercials. She lives in Carmel with her husband, the fabulous trumpet player, Tim Ouimette and their family of cats and dogs from the Putnam Humane Society.
Steve Kirkman is a North Carolina native whose influences range from the early blues and gospel of the Deep South, the country music of Hank Williams, and Loretta Lynn, to the rock-and-roll of Elvis Presley, to Bruce Springsteen. Steve calls his music Alectro-Americana, part acoustic, part electric, part hot rod, part farm tractor. He has opened for Richard Thompson, Ritchie Havens, John Kay and Steppenwolf, Jefferson Starship, Procol Harum, Roger McGuinn, and Grammy award winner Bill Miller. Steve is a member of the Hudson Valley musicians' co-op Tribes Hill, and a founding member of the band, Hope Machine. His latest CD is ROADS.
Lower Hudson Valley-based singer-songwriter Susan Kane has just released her second album, Highway Bouquet - 10 tracks, with eight originals and two covers. Born in New York and raised in suburban locations by artistically inclined parents, she wandered away from her mother's conservatory piano repertoire to acoustic folk and country music. Susan has played at a variety of venues and festivals in the Hudson Valley and metropolitan area, including the Towne Crier Café, the Peekskill Coffeehouse, the Bitter End and the Pleasantville Music Festival. She has shared bills with Pete Seeger, Dar Williams and Sloan Wainwright. She is the current president of Tribes Hill, a Hudson Valley collective of independent musicians.
Hailed as "a master musician" by The Boston Globe, guitarist, producer, composer, arranger, songwriter, recording artist and performer Peter Calo "stands out as an exceptionally versatile and accomplished talent on the crowded music scene" (WBZ-TV, Boston). Most recognized for his work with Carly Simon, Peter Calo has recorded and performed with legendary Grammy Award winning artists James Taylor, Hall and Oats, and record producer Phil Ramone. He has had television appearances, among them Good Morning America, Regis and Kelly, CBS Good Morning and the Late Show with David Letterman both as a band member and with featured guests.