Zumba® On Zooom
Monday, 6:30 pm – 7:15 pm
On-going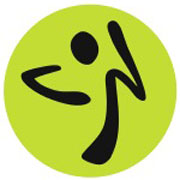 Students may join the class at any time
The Zumba® program is an exhilarating, cardio dance-fitness program that's moving millions toward better health. Classes blend upbeat world rhythms with easy-to-follow choreography, which provides effective, total-body workouts.
Costs:
$5 dollars per Zoom session.
About the Instructor
Corrie Russinko
Lake Carmel resident Corrie Russinko is a licensed Zumba®, Zumba Toning®, Agua Zumba®, Zumba Gold®, Zumbini, Zumba Kids® and Zumba in the Circuit® instructor. She is trained with Silver Sneakers, in all 3 Boom formats and is certified in CPR/AED and as a Group Fitness instructor with AFAA (Aerobics Fitness Association of America).