Friends of Classical Music
Bringing classical music to Kent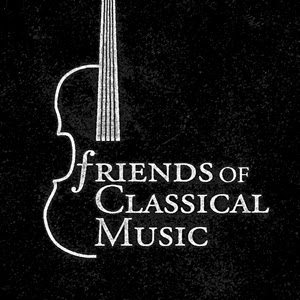 The Friends of Classical Music of Arts on the Lake was formed in 2010 to encourage and support performances of classical music in our community. Past highlights include the Alexander String Quartet, the Brooklyn Brass Quintet, David Amran at Sedgewood, Lake Sagamore Baroque Ensemble, Les Amies (with Nancy Allen), New York City Ballet String Trio, Paganini Returns with virtuoso violinist Eric Grossman, Trio Intarsio, and the Voxare String Quartet.
Arts on the Lake
Friends of Classical Music
2022 Summer Season
Sunday June 26th @4pm
@Arts on the Lake
The Oldfather - Wyman Duo
Piano 4Hands
Christopher Oldfather & Tedo Wyman … Piano 4Hands
Selections of Francis Poulenc, Paul Hindemith,
Maurice Ravel, Robert Schumann and Antonín Dvo?ák
Sunday July 17th @4pm
@The Sedgewood Club
Backyard Brass
Brass Quintet
Richard Clymer, Kenneth Tedeschi … Trumpets
Peter Reit … French Horn
Scott Cranston … Trombone
Marcus Rojas … Tuba
Selections of J.S. Bach, John Coperario, Giovanni Gabrieli,
Johann Pegel, Victor Ewald, George Gershwin, Duke Ellington
and more…
Sunday August 21st @4pm
@The Sedgewood Club
The Crescent Quartet
String Quartet
Nancy McAlhany, Yevgenia Strenger … Violins
Jill Jaffe … Viola
Maxine Neuman … Cello
Selections of Johann Gottfried Goldberg,
Franz Joseph Haydn and Ludwig Van Beethoven
Sunday September 18th @4pm
@Arts on the Lake
Zvonnikov & Dedik
Violin & Piano in Recital
Evgeny Zvonnikov … Violin
Anastasia Dedik … Piano
Selections of Wolfgang Amadeus Mozart, Arvo Pärt, César Franck
Please join the Friends of Classical Music here and support bringing classical music to our community. Membership ($175 per person) includes admission to all Friends' events, including a special dinner for the Friends, and a listing in our program and on the Arts on the Lake website.