Cobert Operations
Friday, July 27, 2012 7:00 pm to 9:00 pm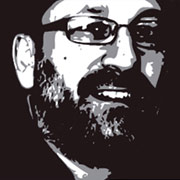 Outdoor concerts on the north lawn at the Arts Center.
Cobert Operations is a horn-based rock band with jazz/funk influence that does covers of tunes you don't hear every day and a few bluesy originals. The repertoire includes songs by The Band, Elton John, Steely Dan, Leon Russell, Billy Joel, Dr. John, the Beatles and the Stones.
Led by pianist/vocalist Jon Cobert, the members of Cobert Operations (veterans who have played with John Lennon, Bruce Springsteen, Jackson Browne, Laura Branigan, Carly Simon, Ray Charles, The Four Tops and Todd Rundgren) are:
Jon Cobert (keyboard/vocals), Peter Calo (guitar), Stu Woods (bass), Rob Wallis (drums), Tim Ouimette (trumpet), Mark Fineberg (saxophone) and Kati Mac (vocals).
Because of the generosity of Friends of Kent Library, Radovich & Dean Music, Kent Liquors, and Joan Iacono Law, the concerts are pay-what-you-wish.
Arrive early with a lawn chair or blanket. Vendors Carmel Bagel, Johnny Gelato Ice Cream and Johnny's Fire Dogs will be on-site starting at 6:15.
In the event of rain, the concert will be held indoors at the Center.
If you'd like to become a Friend of Summer Concert Series with a $30 contribution, not only will you support this music program but also you receive a reserved indoor admission in the event of inclement weather and, if your contribution is received by July 10, your name listed in the program.
Other sponsorship opportunities are available to recognize major supporters of the Summer Concert Series; click here for complete sponsorship information.
Cobert Operations in the News
Press release: Cobert Operations under Cover at Arts on the Lake
About the Event
New York-based composer/arranger/pianist/vocalist Jon Cobert has played with John Lennon (you can see him in "Imagine"), John Denver, Bruce Springsteen, Jackson Browne, Richie Havens, Taj Mahal, Laura Branigan, Al Green, Leslie Uggams, Dion and Harry Chapin. He appeared at Madison Square Garden in Pete Seeger's 90th Birthday Concert. Since 1988, Jon has earned 5 Grammy nominations as Tom Chapin's producer. Jon has also released a solo album, "Here's Your Canoe." Having received a music theory and composition degree from NYU, Jon has written and arranged the ESPN Baseball Tonight theme, the ESPN College Football Gameday theme as well as commercials for Dr. Pepper, Pepperidge Farm, Rolling Rock, Budweiser, Arm and Hammer, Juicy Juice, Activia, Burger King, Wendy's, Capital One, DanActive and others.
This Event is made possible, in part, by the New York State Council on the Arts with the support of Governor Cuomo and the NY State Legislature and with public funds from Putnam County. These grant programs are managed and monitored by the Putnam Arts Council.