Ghosts of the Titanic
Friday, November 18, at 7:30 pm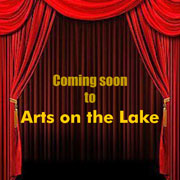 In a new play by Ron Hutchinson, how do we know what we know, madness, and who has the power to withstand money (2022 topics, for sure) are the subjects in this six-character story.
A cast of seasoned professionals will be announced soon for the reading of this titanic event.
Ghosts of the Titanic in the News
What's like when a boat goes down?
About the Event
This project is made possible, in part, through the Putnam Arts Council's Arts Link Grant Program with public funds provided through the NY State Council on the Arts with support from the Governor's Office and the NY State Legislature.