"I Got Sick Then I Got Better"
Friday, August 7, 2009 at 8:00 pm
Saturday, August 8, 2009 at 8:00 pm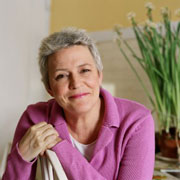 "I Got Sick Then I Got Better" is a hilarious and wrenching riff on one woman's adventures after falling down the medical rabbit hole. Comic and writer Jenny Allen (The New Yorker, The New York Times), treated for ovarian cancer in 2005, has been shaping and performing her monologue under the guidance of directors James Lapine and Darren Katz for the past two years. The show, produced by New York Theatre Workshop, has been seen at the Vineyard Playhouse, Wellfleet Harbor Actors Theater, Hudson Opera House, Barrington Stage Company, and Long Wharf Theatre.