A Reading of "The Foot Shooters" - A new play by Paul Coleman
Saturday, November 22, 2008 at 8:00 pm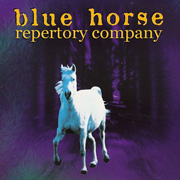 Presented by Blue Horse Repertory
In "The Foot Shooters", a group of bright misfits band together to try to help one another finally become successful and happy. But a series of mishaps, miscues, and misapprehensions turns their aspirations into riotous desperation. THE FOOT SHOOTERS is a poignant comedy and a calamitous love story involving a manic Broadway producer, two bakers, and oddball court reporter, a lovable but befuddled composer and...a ghost? Written by Paul Coleman, this play will warm you and tickle you, and reveals that what matters most in life can't be measured by anything other than love.
About the Event
CAST
Lois/Cathy - Lada Vishtak*
Lada was last seen as Lydia Bennet in "Pride and Prejudice" at Actors Theatre of Louisville. Favorite roles include Charlotte Goodall in "Night of the Iguana", Svetalana Hemingway in "Last of the Breed", and Fiance in "As Five Years Pass". Additional credits include New York Stage & Film, ACT Theater, Seattle Children's Theater, Guthrie Lab, and Mixed Blood Theater.
Rick - Ryan Katzer*
Ryan's credits include various characters in NYC Off-Broadway's "Tony N Tina's Wedding" where he performed for several years and went on to travel in three tours. He also played Hal in "Proof", Andrew in "I Hate Hamlet", and Mark in "The Shadow Box". Ryan is currently involved in a soap opera pilot and is writing a children's book with the option of an animated film.
Uncle Floyd - Brian Keeler*
Mr. Keeler has had a 28 year career as an actor and has been lucky enough to work all over the world on stage, television and film. He is a member of the faculty at the National Theatre Conservatory in Denver where he teaches acting for film.
Harry - Michael J. Fronhoefer
Most recently Michael was seen as Katurian in "The Pillowman" at Creative Theatre-Muddy Water Players in Monroe, New York. "Whatever you do, give it your whole heart and soul."
Ingrid - Maria Hickey
Previous stage credits for Ms. Hickey include "Cabaret" (Sally Bowles), "Jekyll & Hyde" (Lucy), "Proof" (Claire), and most recently "The Last Five Years" (Cathy). She is currently the lead singer for The Michael Dell Orchestra and can be heard on radio advertisements and audio book recordings.
Giselle - Katharine McLeod*
Most recently, Katherine played Mary in "Pride and Prejudice" at Actors Theatre of Louisville. Favorite MFA roles: Kate Hardcastle ("She Stoops to Conquer"), Hannah Jarvis ("Arcadia") and Mary Jane ("Jesus Hopped the A Train"). Additional credits include the Toronto Fringe, Vermont Shakespeare Company and two seasons at Shakespeare in the Square.
Charles Wright - James Shearwood*
James has appeared in NYC at E.S.T., AMAS Rep, Women's Interart, New Federal Theatre and Playwright's Horizons. His plays have been produced in NYC, Paris, New Orleans and at the Yale Cabaret. He has been a long-time member of the Theatre Faculty of Sarah Lawrence College.
Pianist - Paul Coleman
Playwright Paul Coleman is a psychologist and author of numerous self-help books including "The Complete Idiot's Guide to Intimacy". He has been a guest on "Oprah" and "Today" and has acted in many community theater productions including "Proof", "Jekyll & Hyde", and "Noises Off". He is married to Jody and they have three children. "The Foot Shooters" is his first play. He can be reached at www.paul-coleman.com.
Director - Peggity Price*
Ms. Price has worked extensively in television and stage, both on and off-Broadway and in regional theatres for over 30 years. She has performed in Australia and Poland and has directed plays for the Barter Theatre and the apprentice company for the Humana New Play Festival at The Actors Theater of Louisville. Ms. Price, co-founder and artistic director of the Blue Horse Repertory Company, has directed for Arts on the Lake's Open Mouth as well as Stuart Hample's "Alms for the Middle Class", one of the selected plays in the series of Blue Horse Rep staged readings.
Stage Directions - Lora Lee Ecobelli*
Ms. Ecobelli's Broadway & Off-Broadway credits include: "A Christmas Carol", "A Midsummer Nights Dream", "The Trojan Woman", "Antigone", "Aurora Leigh", "Hester Prynee at Death", "Fire Exit", "The Vise" (Clurman award for best leading actress).
*Members of Actors' Equity Association, the Union of Professional Actors and Stage Managers.