Zumba
Mondays, 6:30 pm – 7:30 pm, Jan 1 – Dec 31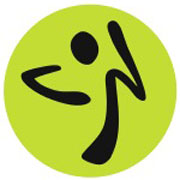 Students may join class at any session.
The Zumba® program is an exhilarating, effective, calorie-burning fitness program that is moving millions toward better health. Zumba® classes blend upbeat world rhythms with easy-to-follow choreography, which provides effective, total-body workouts.
Everyone is invited to come join our party!
Requirements: Love of fun and proper footwear.